Get Planrow
Select your platform to get the app on. Planrow is free to use locally on a single-device basis. For seamless, encrypted multi-device sync and more, you may purchase our Planrow Pro service.
Web macOS iOS Windows Android
Proceed

to App
Requires browser IndexedDB support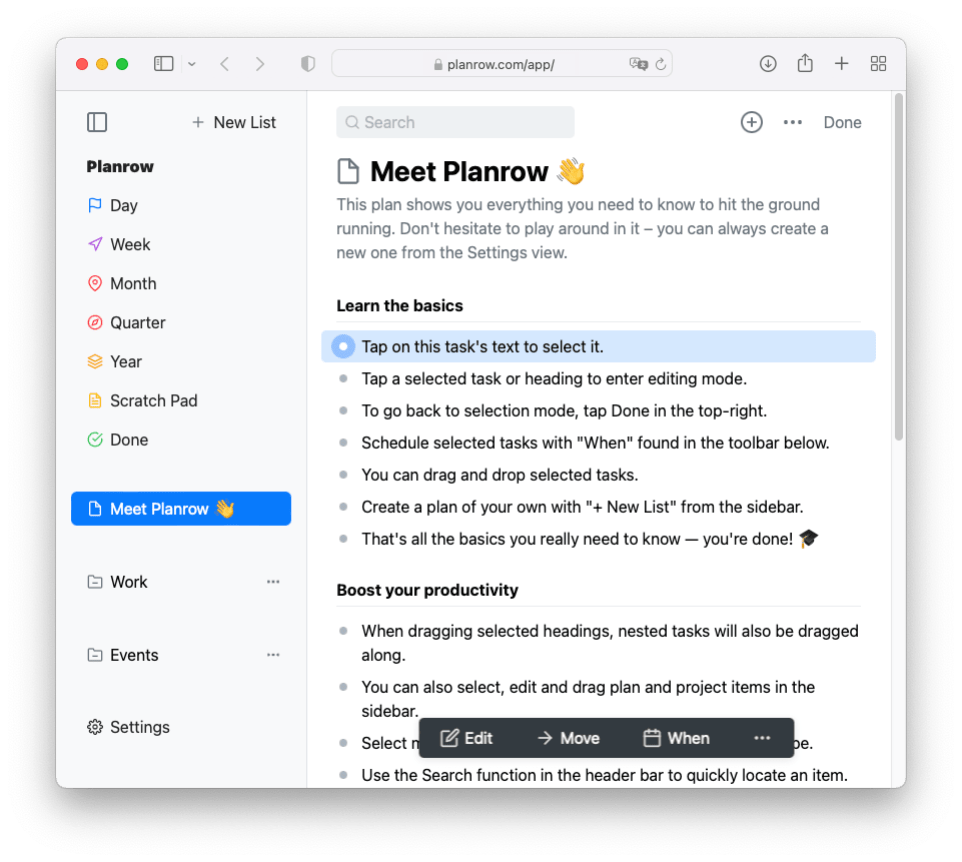 Download

for macOS
Requires macOS 10.11 El Capitan or newer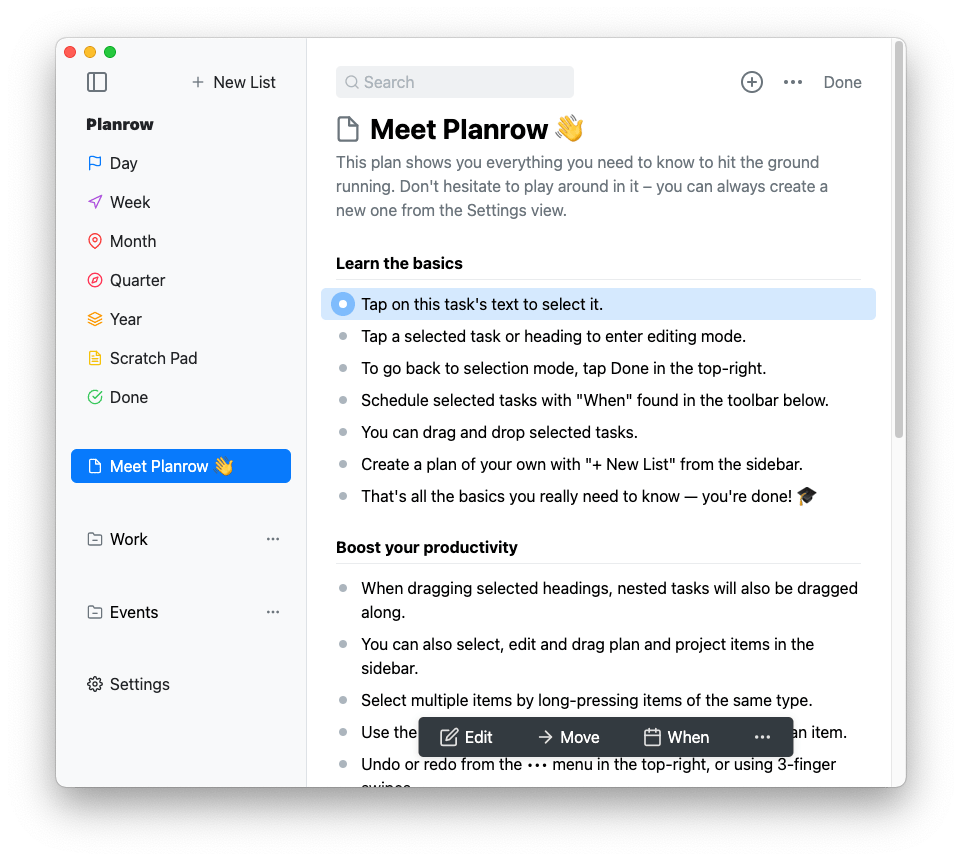 Download

for Windows
Requires Windows 7 or newer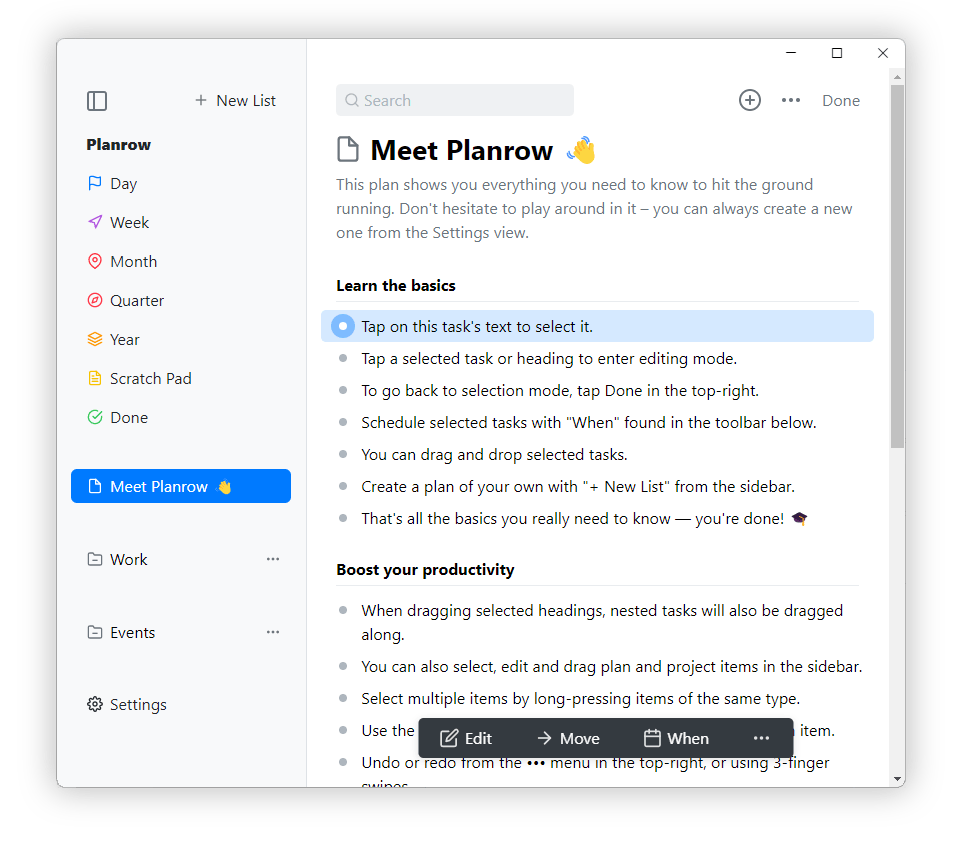 Need a hand getting started?
We're here to help! Get in touch with your query, and we'll get back to you very shortly.
Contact Us
Get Updates