Introducing
Planrow
A multi-platform personal
productivity app
for your
notes, tasks and plans.
Get it for FREE
Free for local use, forever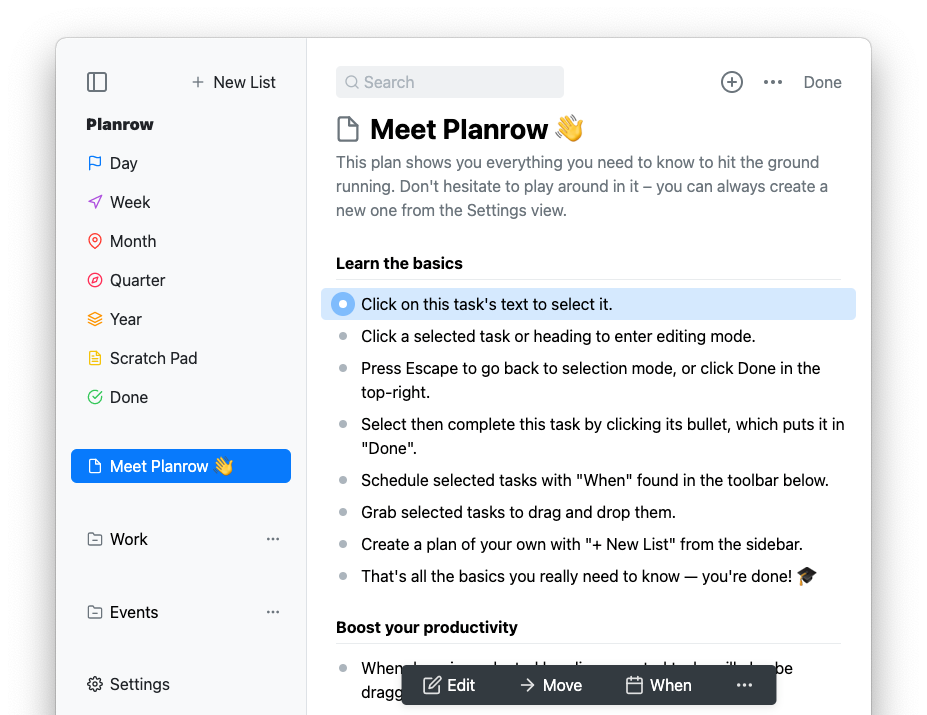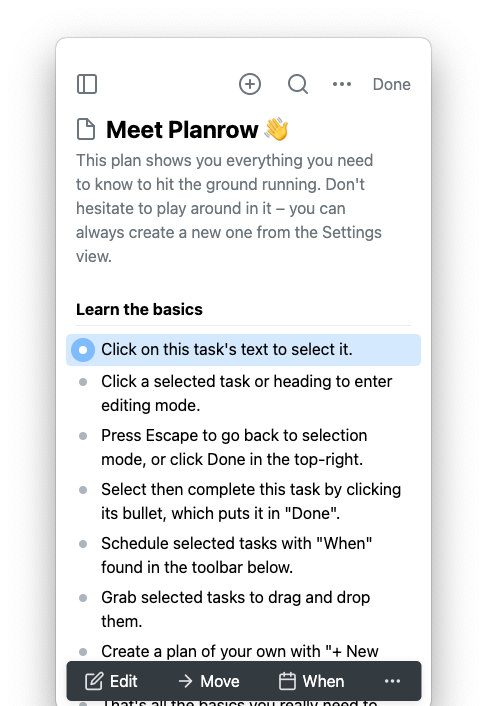 Big plans,
small steps.
The typical, simple to-do list leads to insufficient thinking ahead, and not meaningfully moving the needle. Planrow provides a progressive planning workflow, so that your daily tasks are of depth and impactful.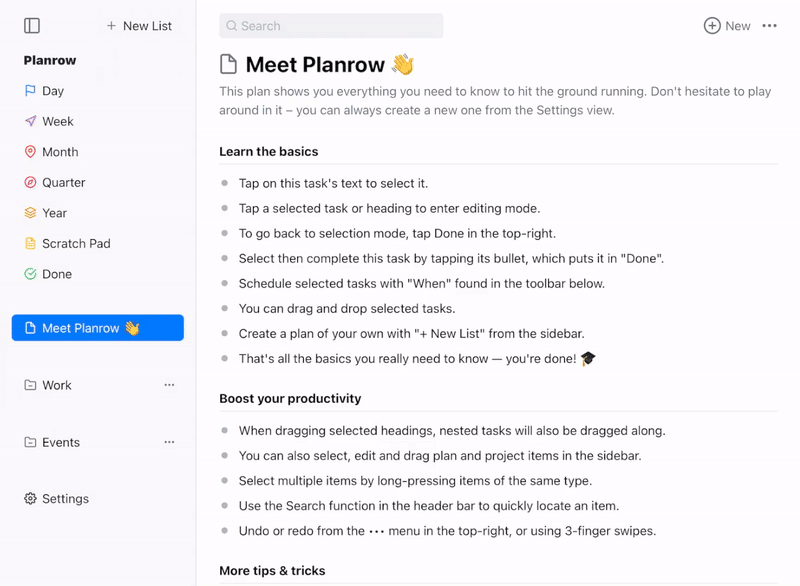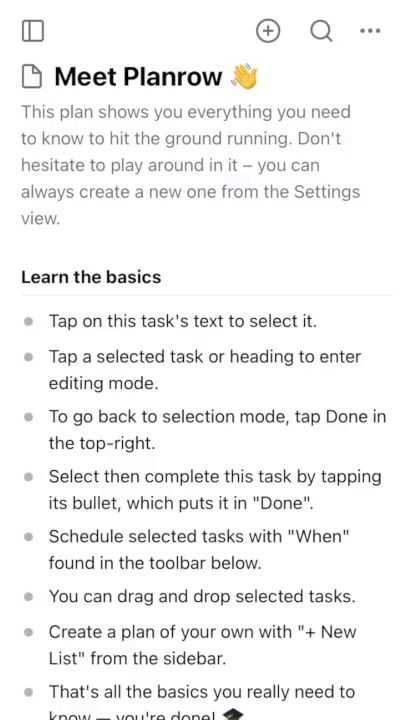 Get Planrow to step towards your big plans
Turn your ideas into reality.
The usual note-taking, knowledgebase workflow makes us prone to non-actionable knowledge accumulation and over-planning. Planrow makes tasks and notes interoperable, so as to help you translate your ideas into action.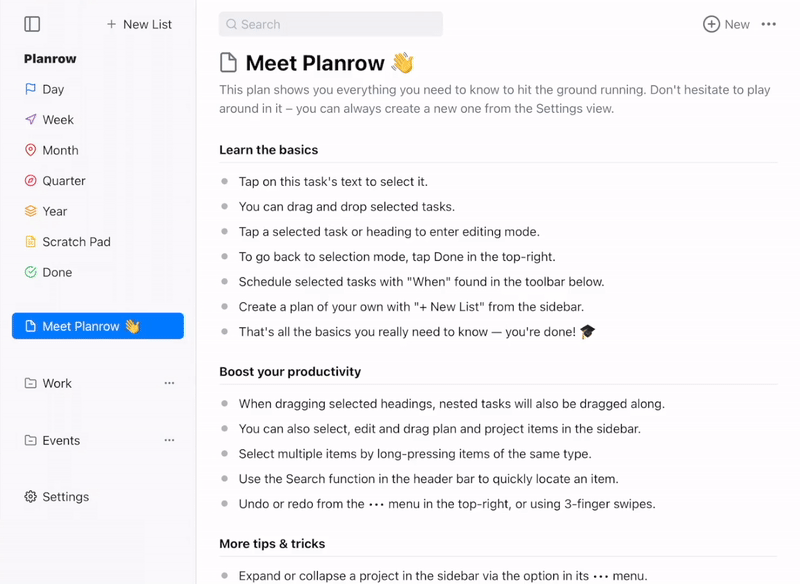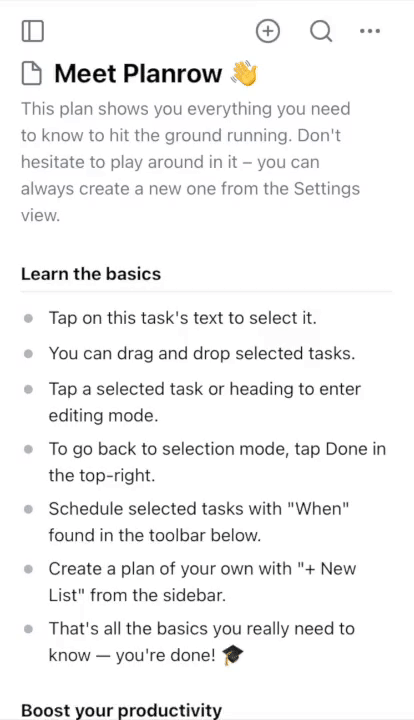 Get Planrow to turn your ideas into action
Work on what matters.
By bringing together your long-term notes and present-term tasks, Planrow helps you plan your time from a place of comprehensive thinking. This helps you take action on what's critical, for consistent, intentional execution.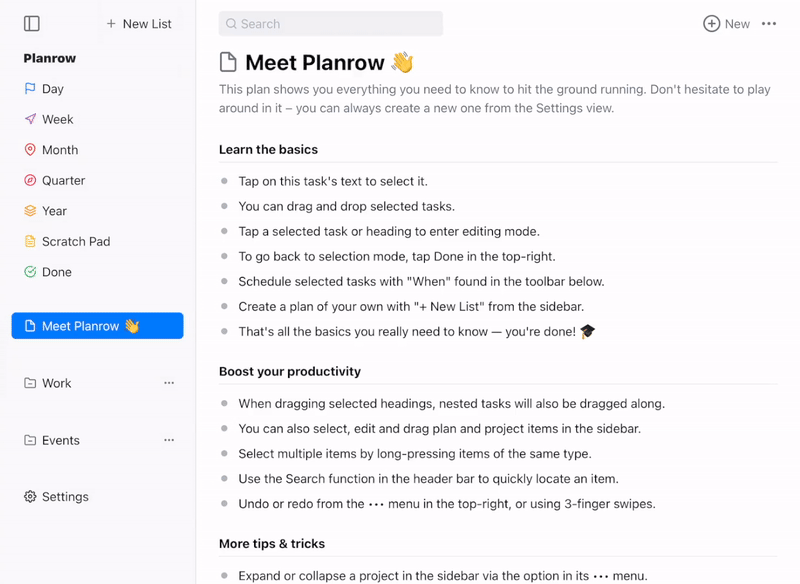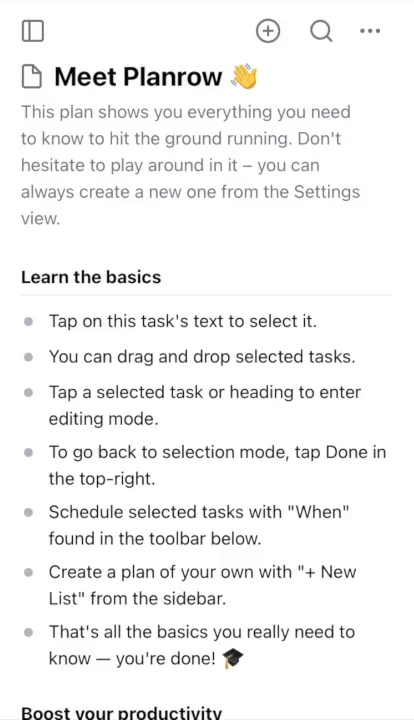 Get Planrow to help move the needle
Fully-featured
The app's user interface designed to be simple, which allows it to abstract away into the background and so you can fully focus on your work. But under the hood, there's more to Planrow than meets the eye.


Dark Mode
Beautifully-designed dark mode interface.


Drag & Drop
Easily reorder and organize your tasks.


Shortcut Keys
Boost productivity with keyboard shortcuts.


Multi-Platform
Use across platforms and devices.


Offline-Capable
Works without an internet connection.


Quick Search
Search through contents of all items.


Real-Time Sync
Pull changes made to your device.


Scratch Pad
A separate notes zone for thinking.


Secure Encryption
Password-based, on-device encryption.


Snapshots
Automatic, built-in backups of your work.


Touch Gestures
Quicker actions on touch devices.


Undo & Redo
Trivially navigate your action history.
All these features wrapped into a workflow that will supercharge your personal productivity.
Get Started
Planrow
A multi-platform personal
productivity app
for your
notes, tasks and plans.
Get it for FREE
Not ready? Get notified of updates.